Matchbox-Modelle aus Macau
Die Firma Lesney ging im Juni 1982 in Konkurs und verkaufte ihre Marken Lesney und Matchbox an David Yeh und seine Gruppe. Yeh benannte die Gruppe in "Matchbox International Ltd." um, mit Yeh als Vorsitzendem und Jack Forcelledo als Präsident. Der größte Teil der Produktion und Werkzeuge wurde nach Macau verlagert, aber bis Mitte der 1980er Jahre wurden nur noch wenige Modelle in England hergestellt.
Aufgrund der hohen Arbeitskosten und des Mangels an genügend Fachkräften in Hongkong und Macau wurde der Druckguss auf das chinesische Festland ausgelagert. 1985 erschien die erste Serie von Matchbox-Modellen mit "Made in China" auf der Basis.
Macau finally ceased producing Matchbox toys in the early 1990s.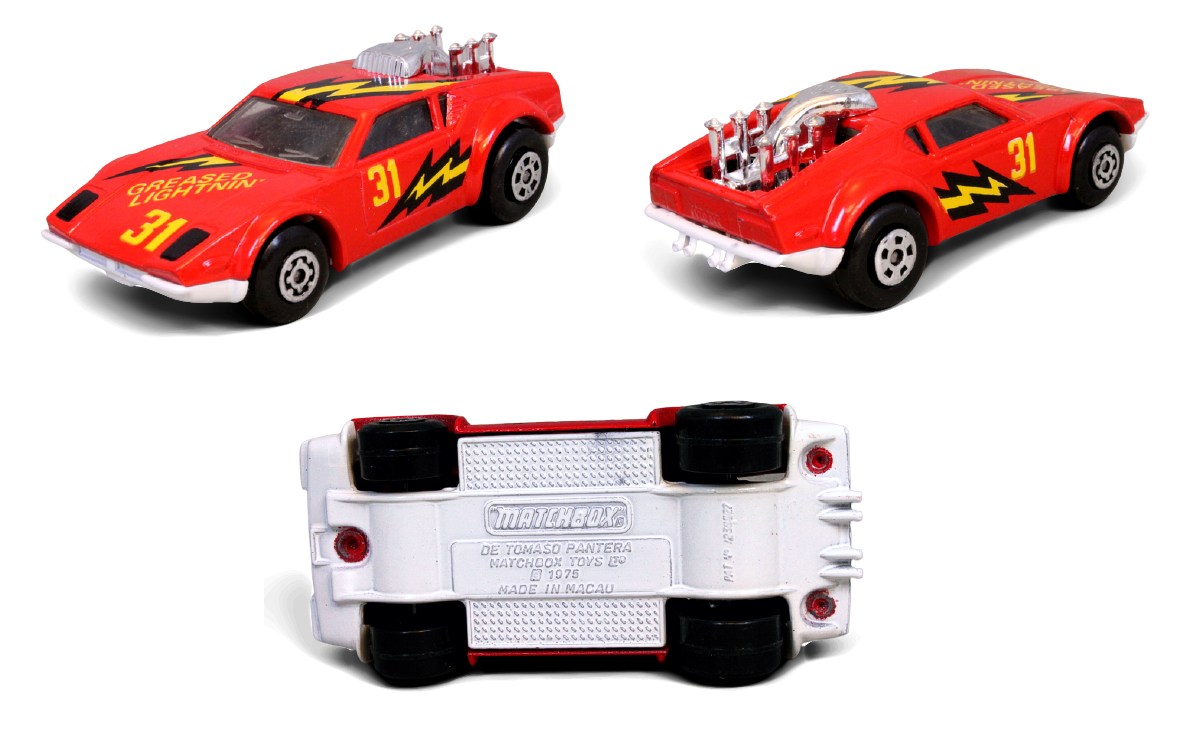 One of over 1000 variations made in Macau. Photos: Matchbox University Collection
Hello, visitor!
The site is now under new management and is not going to close anytime soon. Your collections are safe!
Lots of new features coming soon!
Subscribe to be notified about new features. NO SPAM!
Thank you to everyone who's been supportive of the site!
Regards,
Tom